Welcome
Welcome to the Troendle Hardwood Gallery, where you can immerse yourself in the captivating world of hardwood flooring. Our gallery showcases a stunning collection of images, highlighting a variety of hardwood floors, from the classic elegance of oak floors to the rustic charm of pine floors. You'll also find the artistry of restored floors, where history meets modern craftsmanship. Whether you seek inspiration for your upcoming project or appreciate the timeless beauty of hardwood, our gallery is a treasure trove of ideas. Explore the intricate details of various wood species, finishes, and styles that can make your vision a reality. Witness the transformation that our floors can bring to any space, and envision the possibilities that await in your own home.
Endless Inspiration for Your Design Journey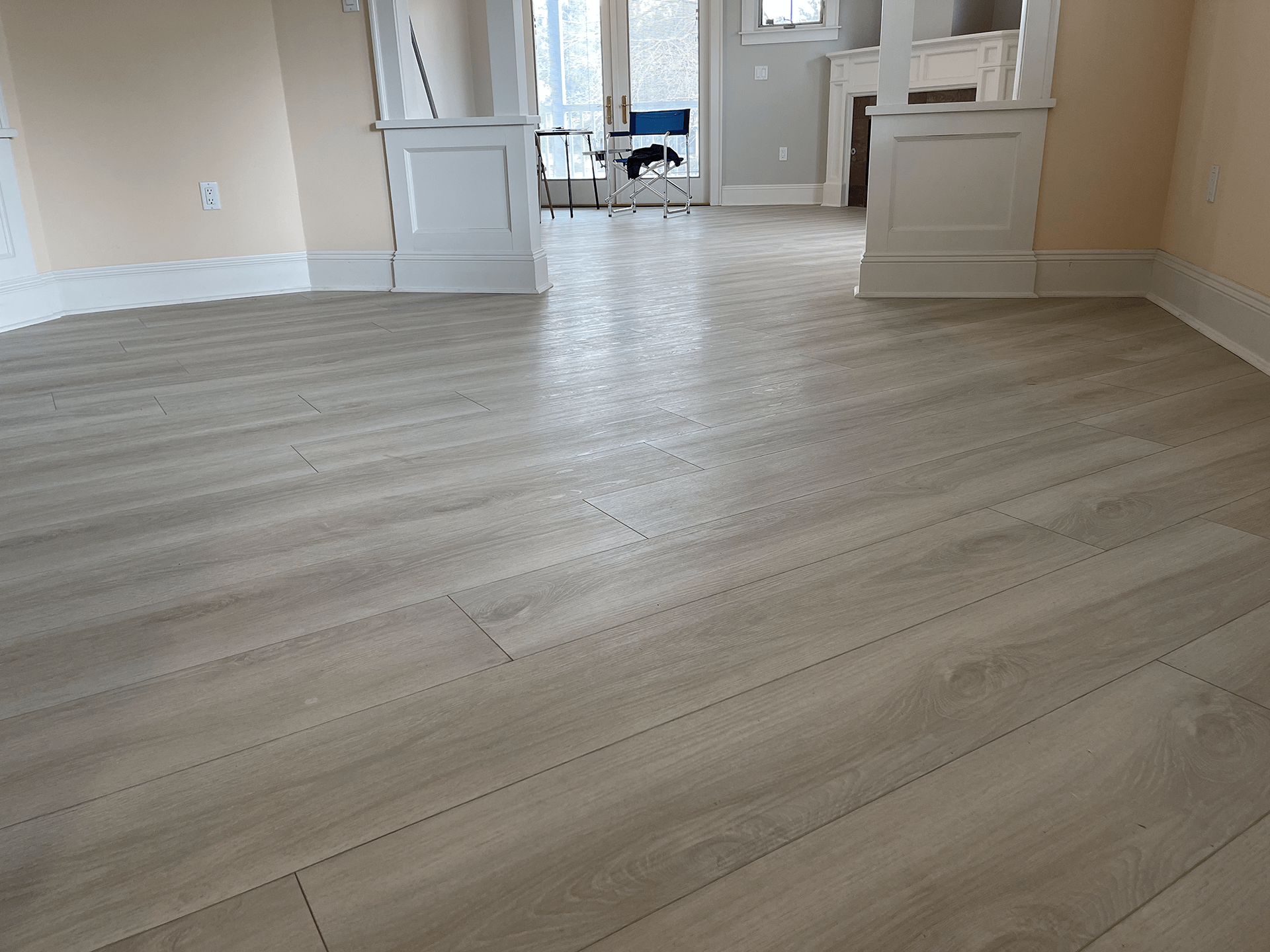 Our Troendle Hardwood Gallery is a wellspring of inspiration, illustrating the limitless possibilities that hardwood floors offer. Each image showcases a unique combination of species, finishes, and textures, allowing you to envision how different styles can transform a space. From the warm and inviting hues of oak to the rich, luxurious tones of walnut, our gallery demonstrates how hardwood floors enhance the character and ambiance of any room, be it a cozy residence or a sophisticated commercial setting.
Explore the Versatility of Hardwood Flooring
Hardwood floors are renowned for their versatility, seamlessly adapting to various design aesthetics and architectural styles. Our Troendle Hardwood Gallery features images that span the spectrum of possibilities, from traditional elegance to contemporary chic. Whether you prefer the refined charm of hand-scraped planks or the sleek, smooth finish of modern designs, our collection showcases the adaptability of hardwood flooring, allowing you to find the perfect match for your unique vision.
Witness the Craftsmanship and Attention to Detail
At Troendle Hardwood, we take pride in delivering exceptional craftsmanship and attention to detail in every project. Our Troendle Hardwood Gallery offers a glimpse into the meticulous artistry behind each hardwood floor installation. From flawless transitions between rooms to intricate inlays and patterns, the images in our gallery highlight the expertise and dedication that goes into creating a genuinely remarkable flooring experience. Witness the seamless integration of hardwood floors with other architectural elements, such as staircases and trim, and appreciate the cohesive beauty that hardwood brings to a space.
Visualize the Transformative Power of Hardwood Floors
Hardwood floors have the unique ability to transform the look and feel of a room completely. Our Troendle Hardwood Gallery provides a visual testament to the transformative power of hardwood, showcasing how it can elevate the overall aesthetic and create a sense of warmth and elegance. Immerse yourself in images that depict rooms before and after the installation of hardwood floors, and witness firsthand the remarkable difference that this timeless flooring option can make.
Make Your Vision a Reality with Troendle Hardwood
At Troendle Hardwood, your flooring should reflect your style and enhance the atmosphere of your space. Our gallery is designed to inspire and guide you on your design journey, offering a glimpse into hardwood floors' possibilities. Whether you're renovating your home, planning a commercial project, or simply seeking to appreciate the artistry of hardwood flooring, our experienced team is here to bring your vision to life. With a commitment to exceptional quality, craftsmanship, and customer satisfaction, Troendle Hardwood is your trusted partner in creating exquisite hardwood floors that stand the test of time.
Discover the Versatility of Flooring at Troendle Hardwood Gallery
Embark on a visual journey through the enchanting world of hardwood flooring at the Troendle Hardwood Gallery. Explore our collection of captivating images and witness hardwood floors' timeless beauty, versatility, craftsmanship, and transformative power. Whether you seek inspiration for your next project or appreciate hardwood's artistry, our gallery will ignite your imagination. Trust Troendle Hardwood to turn your vision into reality as we combine exceptional quality, attention to detail, and a passion for hardwood flooring to create stunning spaces that exude elegance and sophistication.
Contact us today and let our team of experts guide you in selecting and installing the perfect hardwood floors for your residential or commercial space.